2-14-09: February 22nd I will have a performance at Envoy Gallery as part of their Happy Sondays event. On March 10th at VIDEO Gallery I will be in a group show curated by Aimee Lusty.
---
12-30-08: Almost the new year, start it off right by seeing me! January 10th at Video Gallery is Paws With Claws 2 (flyer below), sequel to February's Paws With Claws. Opening on January 10th from 6PM-10PM.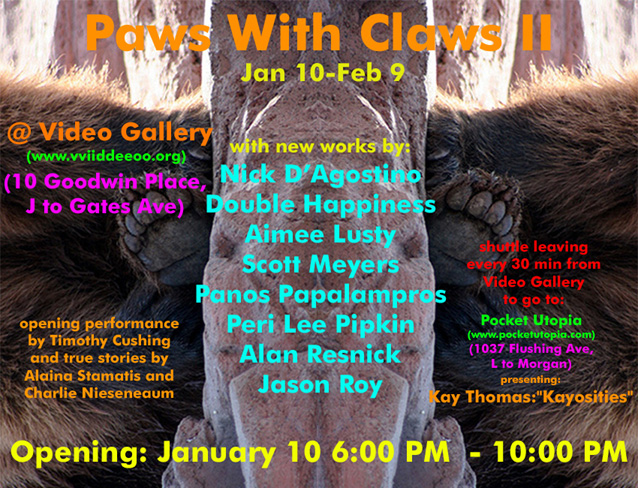 ---
10-16-08: Sorry for the short notice but I am in two shows in November. The first is on November 7th at Day One Skate Shop, curated by Scott Meyers. The second is "Pen15 Club presents:" on November 15th at VIDEO and is curated by Aimee Lusty. Come give some looks, and come to the openings, I'll be at both.
---
9-13-08: I have new work being shown in two upcoming shows. The first (second technically) is at Art Gotham. I am participating in the "THE SQUARE FOOT SHOW with the theme ELECTION 2008" which is opening October 25th at 3pm (til 8pm) until November 9th. You can even buy the piece that I am submitting! The second show (first chronologically) is at the end of this month, September 27th, at 10 Goodwin Place, Brooklyn, NY 11221. The show is titled "Friends Like These" and is being curated by Peri Lee Pipkin. Come check it out!
---
8-22-08: These pieces are for a video I am working on.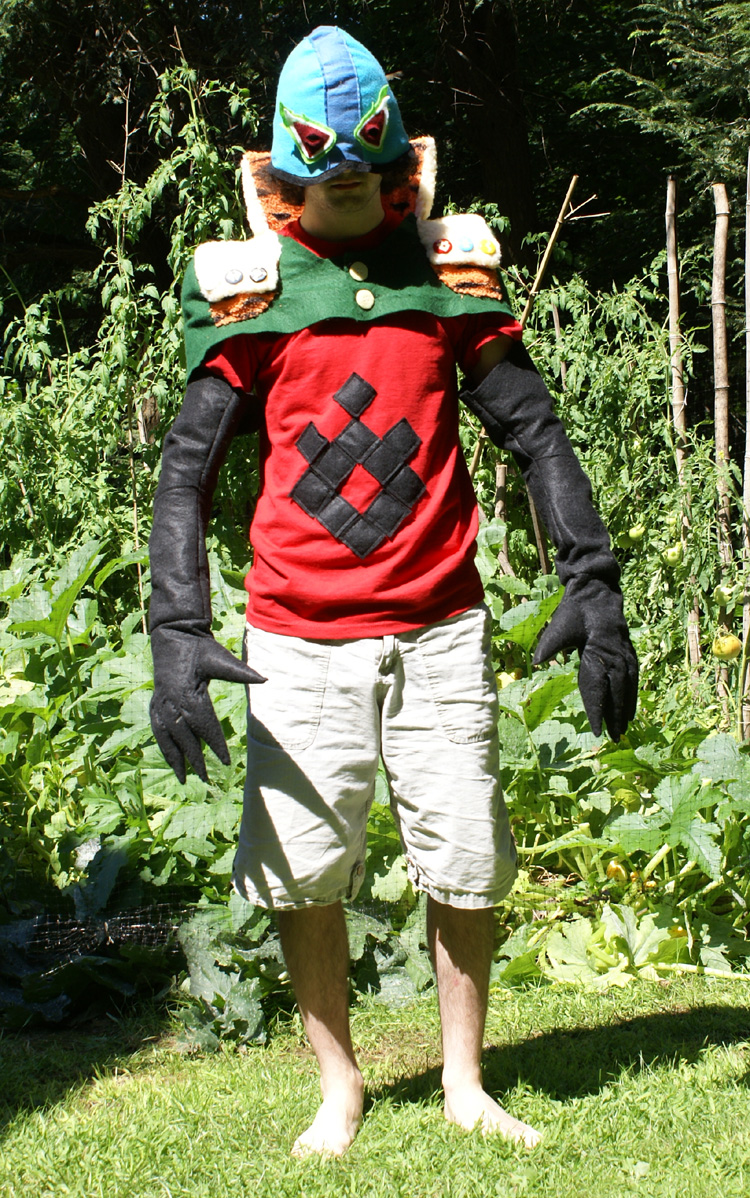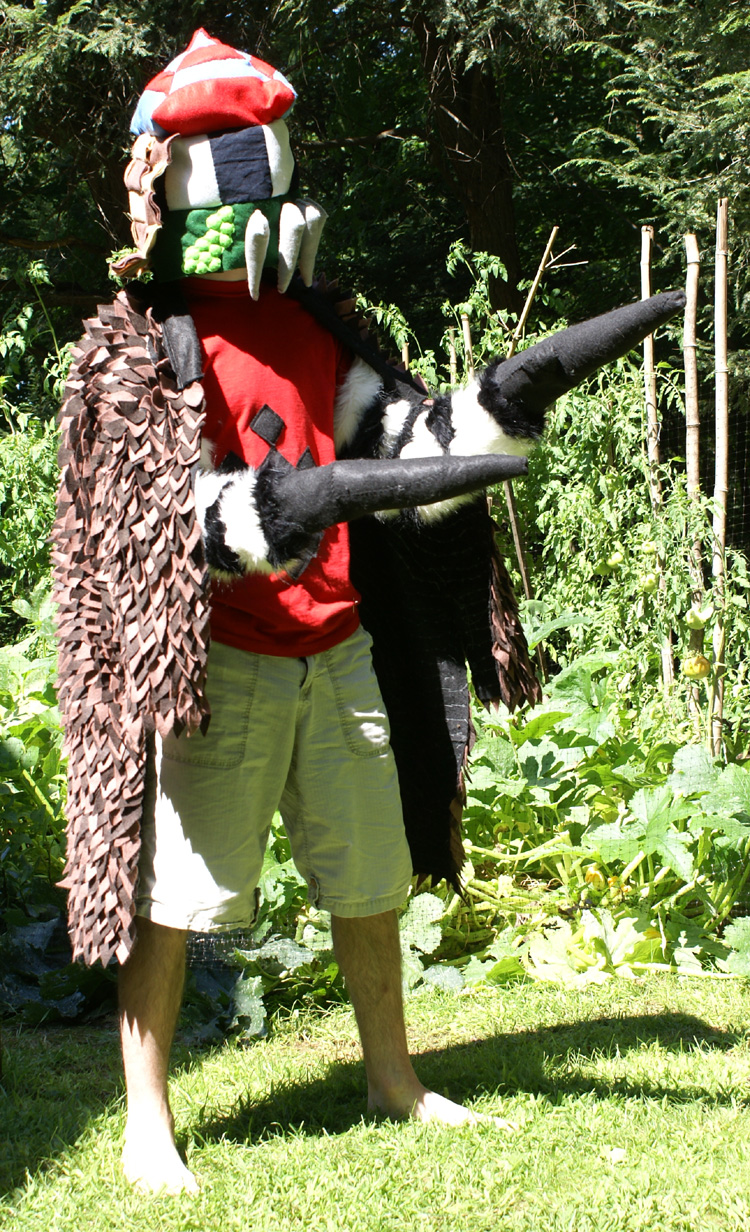 ---
5-4-08: I have a website!